Creating change that lasts
Do you have a strong desire to continuously learn and develop? Are you motivated to increase your effectiveness, fulfillment and awareness while decreasing your stress and frustration? JumpVine Workshops were created specifically for people like you.
Traditional learning methodologies (seminars, lectures, PowerPoint presentations, etc) have little lasting impact. How many times have you left a "learning program" excited about the new concepts and insights- only to revert back to your old ways within a few weeks? You have great intentions of implementing this new learning into your career or personal life. The problem is that there is no reinforcement for the concepts you were exposed to and insights you had. JumpVine Workshops has the solution to this problem.
The JumpVine Difference
At JumpVine, our philosophy is based on turning ideas, knowledge, insights and inspiration into action and sustainable change – change that becomes a part of who you are. By applying the latest knowledge from the fields of learning science and behavioral change, JumpVine Workshops combine the principles of neuroscience and adult learning to offer an engaging, fun and interactive experience. The result? Our clients learn and develop in practical, sustainable steps. This helps you retain and implement the concepts you learn in your everyday life after the workshop ends. This is supported by our post-session support where you receive:
The coaching support and accountability you need to put what you learn into action during the crucial 3-5 weeks after the workshop.
Develop clear, specific action steps to integrate the principles into your life and make them your own
What you will learn
JumpVine workshops are designed to support your personal development, both at work and at home. Specific areas of focus include:
Who should attend a JumpVine Workshop?
JumpVine workshops are an excellent tool for
Small Business Owners
Human Resource Leaders
Business Executives
Organizational Change Professionals
Coaching Professionals
Education and Non Profit Leaders
And anyone else who values learning and development and wants to improve in the areas outlined above.
Want to be notified about upcoming workshops?
Click below to get on our mailing list so you never miss out!



Meet the JumpVine Workshops Team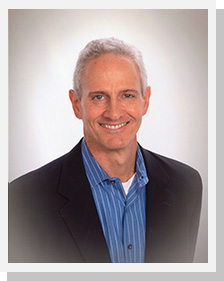 Brad Wolff
Brad Wolff is Managing Director for JumpVine, an Atlanta-based Workforce Optimization firm. Its focus is helping companies achieve specific, measurable improvements in productivity, profitability, and employee engagement. This encompasses hiring the right employees to begin with as well as addressing the real challenges involved in a workforce that is truly engaged in the mission, vision and values of their organization.
On the hiring side of JumpVine's business, its Hire2Retain approach has resulted in a decrease in turnover from the national average of almost 5 in 10 in the first year of employment to only 2 in 10. Their approach has also reduced the number of interviews per hire by 50-75 percent. Wolff's method measures whether people's innate characteristics match a company's open position and corporate culture.
He has helped hundreds of clients streamline the interview process, increase employee retention, and boost morale. A CPA by training, he combines his analytical skills with his more than 20 years in the recruiting business to achieve success for his clients.
Brad has the following Certifications:
Certification in Managing Change in Human Systems
Career Development Facilitator
Energy Leadership Index- Master Practitioner (ELI-MP)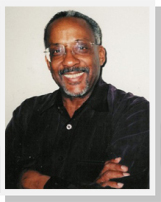 Michael F. Broom, Ph.D.
Dr. Broom is a powerful executive coach, organizational process consultant, and trainer. His philosophy is to…
Work with clients to identify and resolve their own issues
Leave clients with higher skills levels than they previously had
Build high levels of productivity through powerful relationships of reciprocal influence
Empower clients to self-discover their own inherent excellence
An Organizational Psychologist who for over 35 years has helped all types of organizations increase their productivity and employee engagement through Strategic Planning; Team Building; Conflict Management; Performance Management; A Diverse Work Force; and Positive, Stimulating Cultures that support learning and productivity.
He has been a full-time and part-time faculty member of the Johns Hopkins University School of Continuing Studies' Graduate Programs in Applied Behavioral Science. A past member of the board of directors of the NTL Institute in Applied Behavioral Science, Dr. Broom has chaired that organization's Transformative Social Change Committee. He was recently on the Board of Trustees of the national Organization Development Network. He also has been adjunct faculty at Georgetown University, American University, Fielding Graduate University, and Morgan State University teaching courses in human and organizational development.
Dr. Broom is author of Power, The Infinite Game,co-authored with Dr. Donald Klein and The Infinite Organization which celebrates the positive use of power in organizations.
In 2015, he was honored the national OD Network with their Lifetime Achievement Award!

Scott Szymanski
Scott Szymanski specializes in training, instructional design and team development. He brings more than five years of training, project management and technical experience. As a trainer, Scott encourages critical thinking, effective communication and empathy to maximize learning. Scott is formally trained in conflict resolution and improv comedy, enabling him to quickly foster relationships and effectively facilitate group goals.
JumpVine Workshops:

Turning the science of learning into action
Upcoming Workshops
Creating Positive Change in Organizations
How to lead change while inspiring enthusiasm and Engagement
Led by Dr. Michael Broom, Lifetime Award Winner from the Organizational Developmental Network
Friday, September 15, 9am – 4pm
Marriott Courtyard
6250 Peachtree Dunwoody Rd.
Atlanta, GA