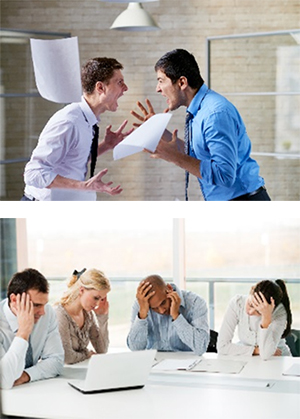 Improving profitability through increased employee productivity and job satisfaction
Most organizations are operating well below their potential. A significant portion of their employee's time and effort is unproductive. Here are a few common examples where JumpVine can help:
Your organization has one or more employees who despite sincere effort and a good attitude, are not performing well.
Your organization has interpersonal conflicts that are not being resolved. These conflicts are diverting attention and energy away from productive efforts and negatively effecting your environment.
Your organization is experiencing high turnover, low productivity or low morale.
The JumpVine approach to Workforce Optimization
JumpVine has real solutions to these very common problems. We will work with your organization to accurately identify and address your challenges at the root-cause level so that the solutions are effective and sustainable.
The benefits to you of working in collaboration with JumpVine include:
A compelling vision that that employees buy into which drives desired behavior and results to your organization.
Employees who are energized and engaged because they believe in the organization's vision.
Employees who are positive and productive because their day to day duties are aligned with their abilities and values.
A positive, collaborative culture where people add more value to the organization's success and feel valued and appreciated.