Our recruiting team has advanced experience in "professional and management level" recruiting.  This experience is focused on the following areas:  Sales and marketing, manufacturing/production, supply chain, finance, and human resources. Our average recruiter has more than 15 years of specialized industry experience.
Today's complex and rapidly changing world requires hiring and retaining the right people in the positions for which they are well-suited. What does it cost you when an employee is simply not good at what he/she is doing? What does it cost you when people simply don't enjoy coming to work anymore? The "ripple effect" includes high employee turnover rates, low employee morale, lost customers, damaged relationships with vendors and other costs.  One person who is a poor fit for a job in your organization could cost your organization thousands and OR even millions of dollars!  How much is employee turnover costing your organization?
At JumpVine, our clients only spend their time interviewing candidates whom they already know possess the innate characteristics that are critical for success in their job and environment. Wouldn't you want to know this before investing your time and effort in interviewing people?  With our objective, scientifically validated approach to measuring and understanding innate characteristics in how people think and behave you actually will know this.  We take the guesswork out of finding the right fit.
The benefits to our clients have been clear and measurable.
Improvement in retention rate of new hires from national average of 50-55% to 80-85%
50-75% decrease in the number of interviews required to make a hire
Reduction of time to fill positions by an average of 25-50%
Specific, easy to use reports on how to best on-board, manage, work with and promote employees into new positions based on each person's unique innate characteristics
JumpVine Case Study:
Midsize Chemical Manufacturer
The Challenge
A leading, midsize chemical manufacturer in the Atlanta area, often faced challenges in hiring a wide variety of people for the financial planning and analysis department. They used traditional hiring methods, including the standard job interviews and recruiting firms, but had little success.  Read more…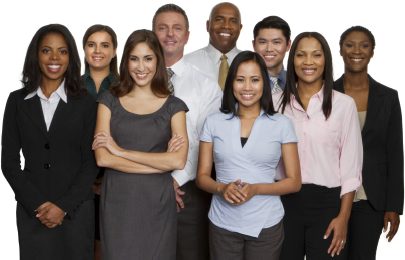 We employ an objective, science based approach to hiring.  Our clients have improved employee retention for new hires from 55% to 90%, decreased interviews per hire by 50-75% and reduced average time required to fill positions by 50%.
Specialties- Management and Professional Level positions for:
Sales and Marketing
 Manufacturing/Production

Supply Chain Management

Finance
Human Resources