JumpVine is a reliable, honest, effective partner in your job search and career progression. There are many recruiters in the market and it is often difficult to differentiate among the tremendous volume of people with whom you communicate. Here are some of the key areas in which we are a more effective career-partner:
We work with our clients on an exclusive basis as the only recruiting firm on the search. What that means to you is that we have a close relationship with our clients whereby your resume does not get lost in the shuffle of multiple recruiter submissions or lack of deserved consideration because the recruiter does not have a strong relationship with the client. As a result, your chance of getting a job that you like and is a good fit through JumpVine is higher.
We focus on making your experience as simple and time efficient as possible. We understand that you are busy and are not looking to drive all over town meeting with recruiters who do not have any jobs that fit or cannot get you interviews. As a result, we ask you to invest your time only when and where there is a likely payoff to you.
We focus on treating you with the respect that you deserve. We understand the needs of our clients for each job due to the close nature in which we work with them. As a result, we make the effort to communicate honestly with you on where you do or do not fit a position. This way, you do not waste your time or get your expectations high on opportunities in which you are unlikely to be considered.
We will communicate with you rather than leaving you hanging or ignoring your attempts to contact us. We understand that the job search can often be a frustrating and emotionally trying experience. We owe you great communication and we will deliver.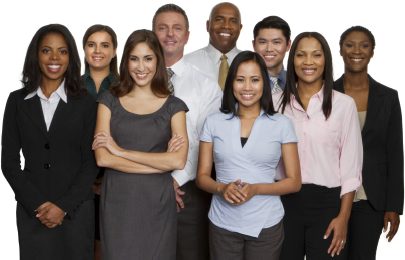 JumpVine is a reliable, honest, and effective partner in your job search and career progression."